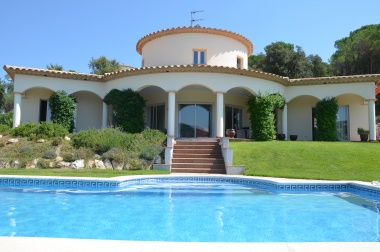 Villa Blanca is uniquely located.
You wil stay in a haven of peace between the mountains at 8 minutes distance to the beach and the bright seaside resorts such as Playa d'Aro, Palamos…
Accessible by car (1270 km) or plane (35 km to the airport of Girona).
A dream to discover the wonderfull Costa Brava with all his curiosities, delicious restaurants, a dream for the ultimate de-stressing holiday.

More information and pricing »